Did you ever play Never Have I Ever in college? Here are the rules: Everyone puts up ten fingers, and you go around in a circle and one by one share something that you've never done and as human nature goes, the experiences shared are usually sexual. If you've done it, you have to put one finger down, and of course, drink. The first person to put all 10 fingers down loses or wins, depending on how you look at it.
Buy it: https://rockatee.com/product/i-love-being-black-shit-kinda-dangerous-but-its-lit-shirt/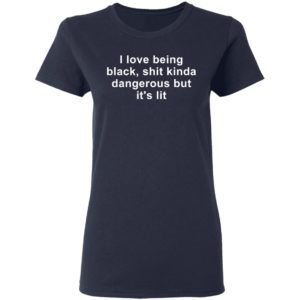 passion for chesticles. We undergo surgeries to make them more scrumptious. We make anime waifu pillows to simulate how they feel when we're lonely. We worship the melons so much, we sensor female-presenting ones over the airwaves and throw a fit when we see them feeding babies in public. This isn't the case for every culture.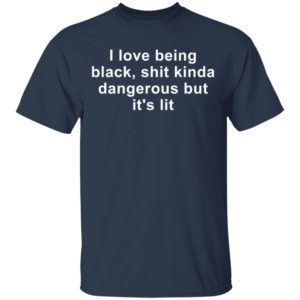 Home: https://rockatee.com